High Performance Volleyball Training is offered by USAV Certified Coaches
Specialty Training with Ashtyn Neill

I am very excited to offer individual and small group lessons dedicated to your child's growth and development. I am passionate about developing skills, creating confidence, and fostering teamwork through personalized coaching, while elevating your players' game on and off the volleyball court. 
Individual and small group sessions will be offered on Wednesday and Thursday evenings beginning 8/30 and ending on 10/19.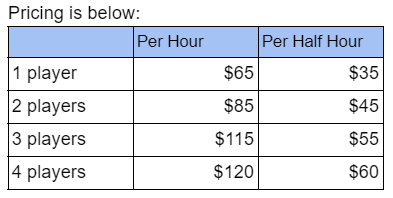 ***Cancellation Policy- No Refunds will be offered in the event of cancellation. 
If you have any questions or need any additional information please send an email to
swithirddegreevbc@gmail.com
Reviews