SWI THIRD DEGREE VOLLEYBALL CLUB
Let's get excited about our Boy's program!
H
A
P
P
E
N
I
N
G
S
!
Announcing 2020 Co-Players of the Year!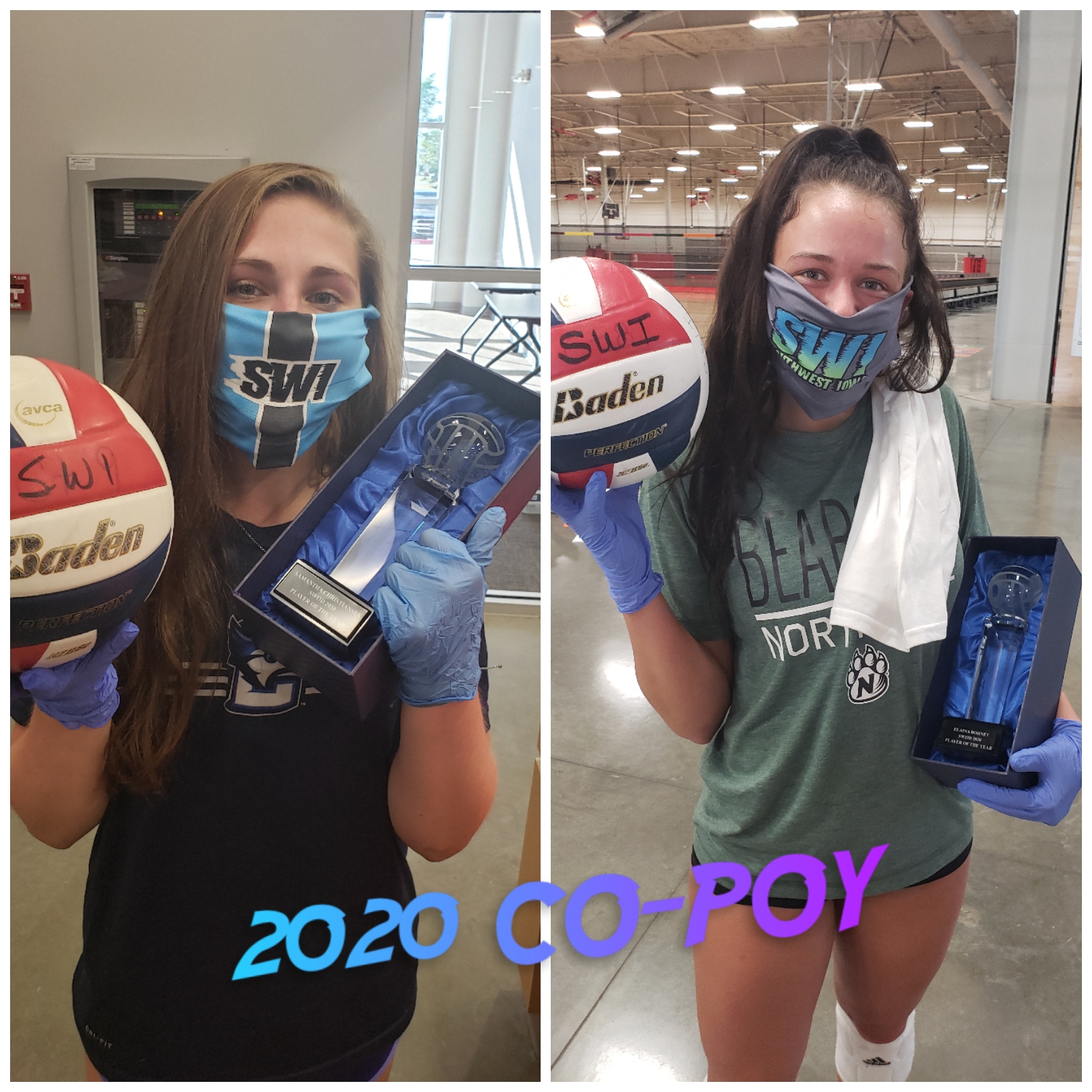 7-27-2020
COVID-19 Update: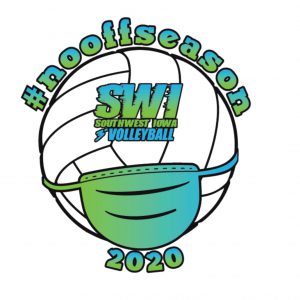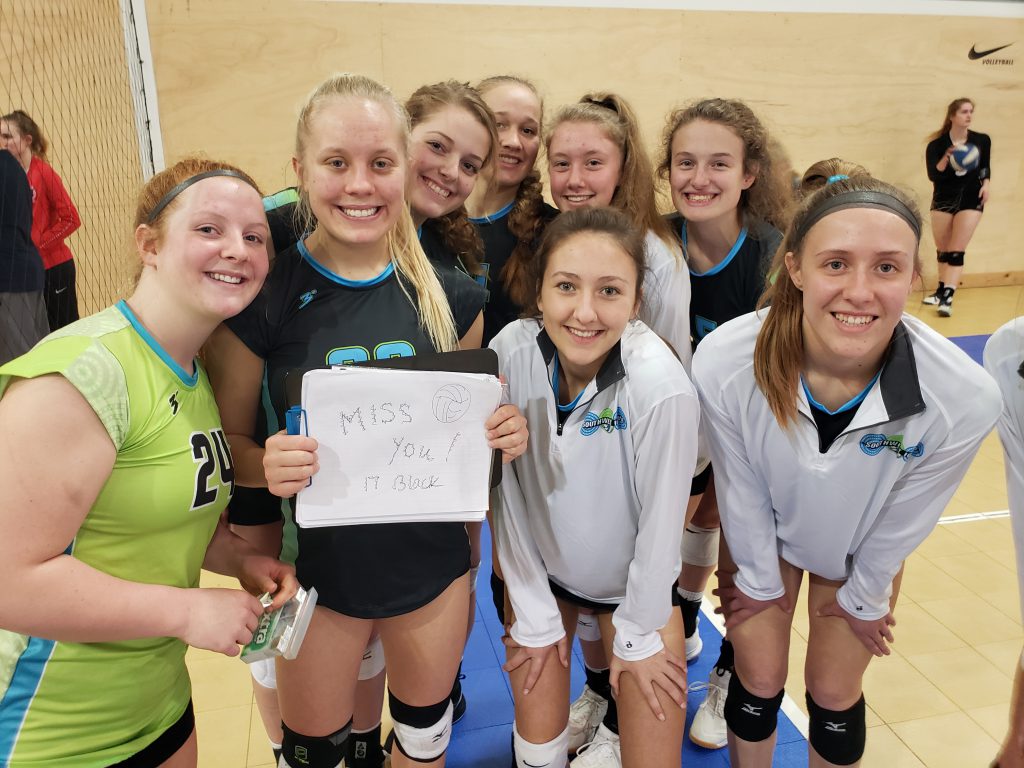 6-9-2020
DO NOT COME EARLY to TRAINING SESSIONS
Our Current COVID19 guidelines do not allow us to let players gather inside the Fieldhouse prior to their training time.  Wait by the North doors and you will be let in when it is your time.  At this time we are still not allowed to have parent/spectator viewing.
SIGN UP NOW for SESSION TWO – We currently have over 65 players training in small group and the schedule is filling up. Let Alan, Mark or Lori know asap if you want to be scheduled for the second session which begins June 24th!
Picture & Merchandise pickup and fee payments are still being offered on Wednesdays and Thursdays from 2:30 – 7:00.
6-2-2020
Training Sessions Starting This Week
Please review the COVID19 guidelines for the Fieldhouse. Parents you may come into the conference area to make payment only but will not be allowed court-side at this time. This may change as the weeks go by but for now this is the rule. Please do not ask for an exception.
5-19-2020
NEW!!! – PICTURE AND MERCHANDISE PICK UP!
You can stop by the Fieldhouse June 3rd & 4th to pick up pictures and merchandise.  Final payments can also be made at this time.  Stop by between 2:00 and 7:00 and say Hello! Social Distancing will be in affect!
NEW!!! – CAMPS CANCELLED? WE WANT TO HELP!
We are scheduling 2 sessions of 3 week small group training sessions that will begin June 3rd and 4th.  Due to the COVID Social Distancing Guidelines, spots are very limited.  If you have already contacted us you will be notified of your day and time soon.  If you still want to get on the schedule e-mail us asap!  The weekly sessions are 1.5 hours long and the cost is $150 for each 3 week session.  Our outstanding coaches are excited to train your players!!!
If you have inquired about your account or sent a payment recently, Thank you! Payments can be mailed. You can pay by CC or Venmo also, just ask! Payments can also be made in person at the Fieldhouse June 3rd & 4th
3-16-2020
COVID-19 BRINGS ABRUPT E

ND T

O

202

0 SEASON
REGIONALS – Today we learned the fate of the remainder of our season when we were notified by our governing body, USAVolleyball – IA that week 3 of the regional championships was cancelled.  Weeks One and Two also have been cancelled and will not be rescheduled.  We are saddened that our club tradition of ending a fun season at the regional championships in Des Moines will not be happening this year.  Be sure to cancel your hotel reservations immediately.
RED ROCK RAVE – Late this afternoon the SCVA made the announcement that weeks one and two of this event were cancelled in accordance with the USAV recommendation.  The host convention center Mandalay Bay along with the MGM Grand Hotel are currently closed due to the COVID-19.  This event is now currently rescheduled for ONE weekend in May which means over 2000 teams must now re-register and vie for about 900 spots in the tourney.  We will not be re-entering.  MGM has cancelled all reservations for the first two weekends that were made through the KC Housing group that handled the housing however I am recommending that you call the hotel at 855 788-6775 to confirm that your reservations have indeed been cancelled.  The airlines all have different cancellation/change policies.  Check with your carrier to see what your options are.
IOWA WEST FIELD HOUSE – Our home courts "The Iowa West Field-house" has been closed by the management and will remain closed until further notice.
PICTURES, MERCHANDISE ORDERS, FINAL PAYMENTS and REFUNDS – As soon as we are notified by the Field house that we can get back in we will announce a WED/THURS night when we will be at the Field house for you to stop by and handle the above items.  We will also send out FINAL e-mail reminders of any balances due with the options to pay by check via US Mail, Pay by Credit Card via e-mail or pay in person at the Field house on the designated WED/THURS nights.  Be advised that failure to clear your balance will affect your eligibility and membership with USA volleyball for the next season.
FINALLY – To our players and families, we appreciate all of you and have enjoyed working with you and getting to know you all better throughout the season.  The teams ALL had success, got better each week and won a few tourneys along the way!  To our coaches, you are all so talented and amazing.  These athletes and their families are lucky to have you and so are we!  Thank-you!
Mark and Lori
---
---
---