SOUTHWEST IOWA THIRD DEGREE VOLLEYBALL CLUB
Announcing Tryouts for 2023-2024 Season! 
Please visit the 2023-2024 Tryout Info + FAQ tab for detailed information.
Register for tryouts by clicking this link!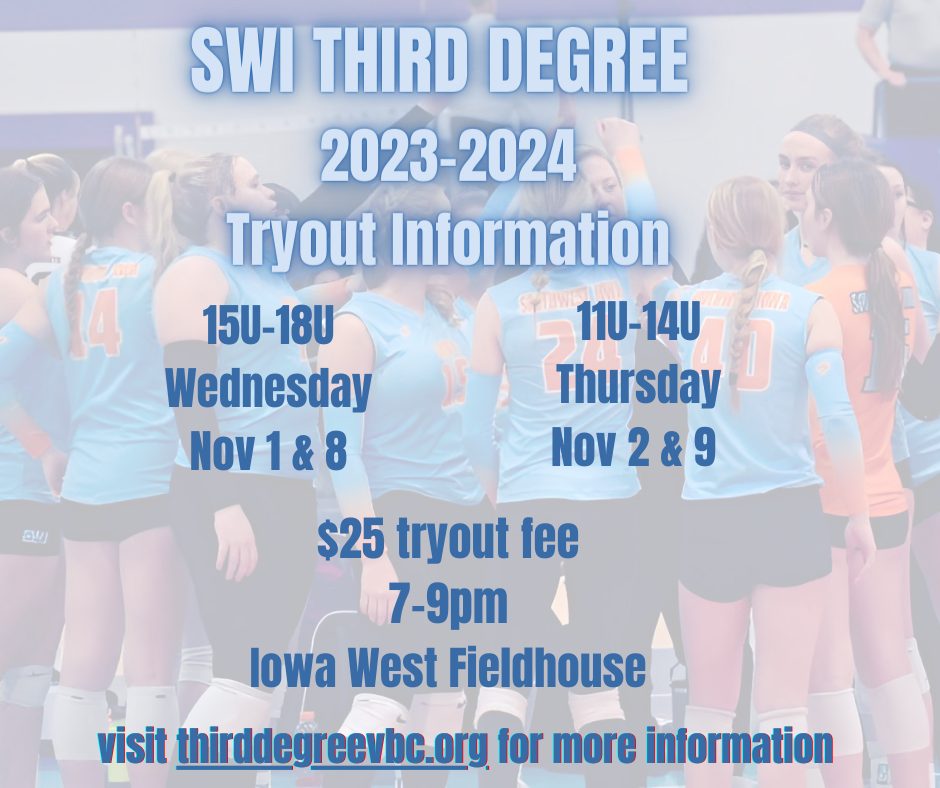 Now Offering Specialty Training for a limited time!
Click on the training page for more info!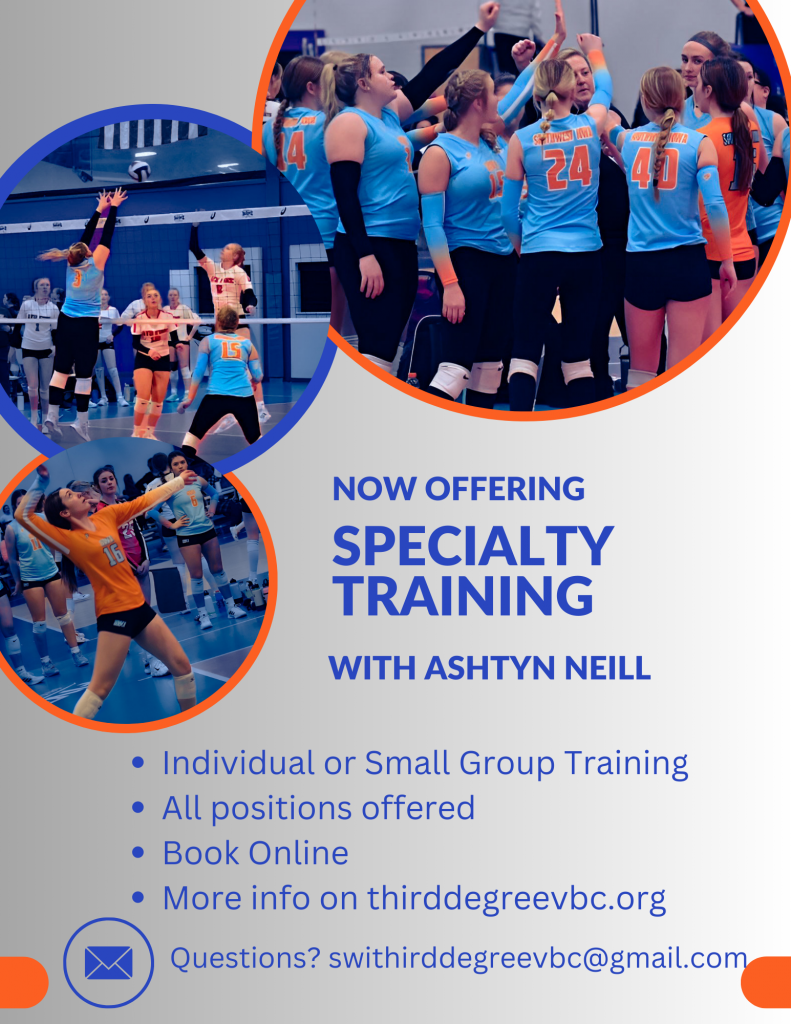 Good Luck to all 3D Girls this school season!
Please follow SWI Third Degree Beach Club on Facebook for all beach news!
https://www.facebook.com/profile.php?id=100093338373149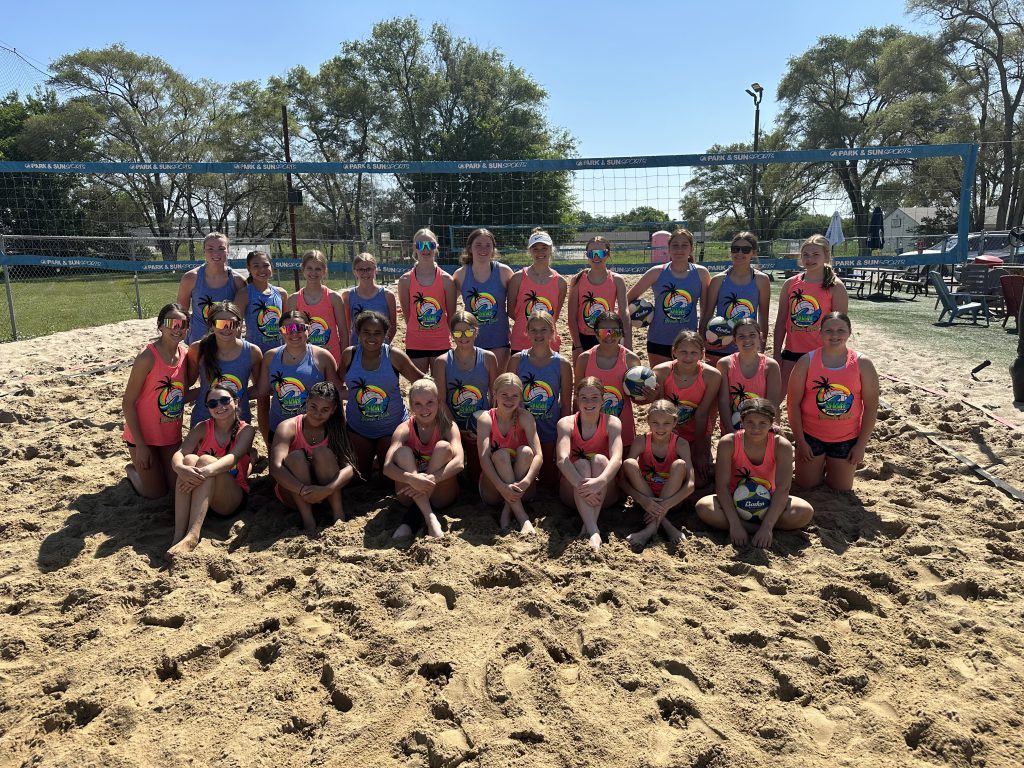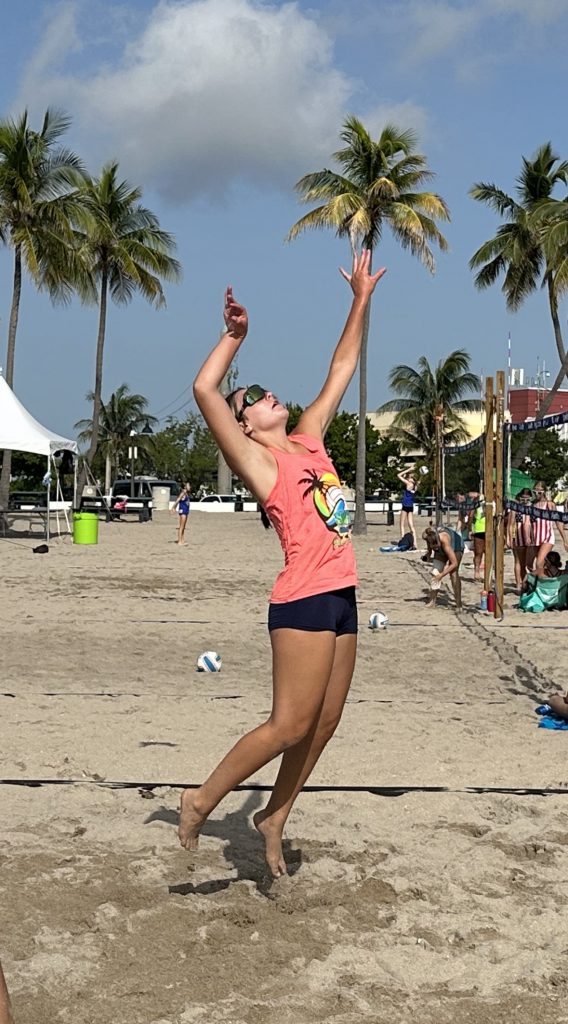 Congratulations to all teams on a great 22-23 Season!
Congrats to our reigning 12U and 13U Regional Champions!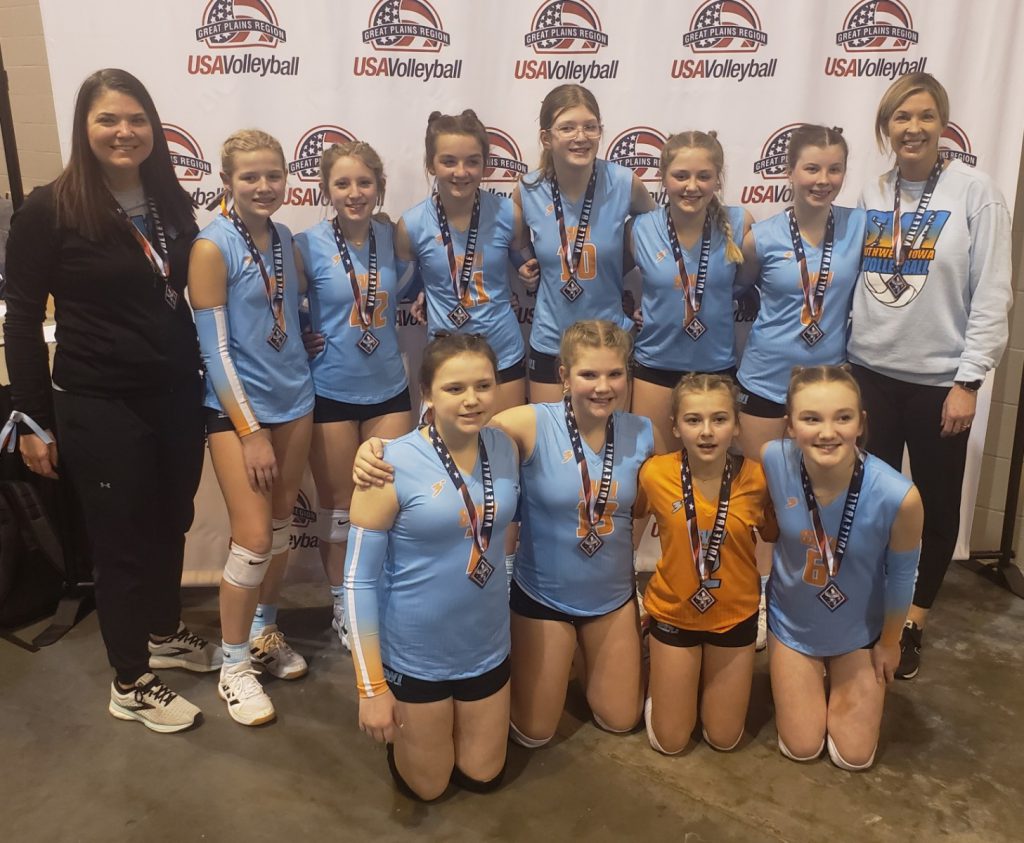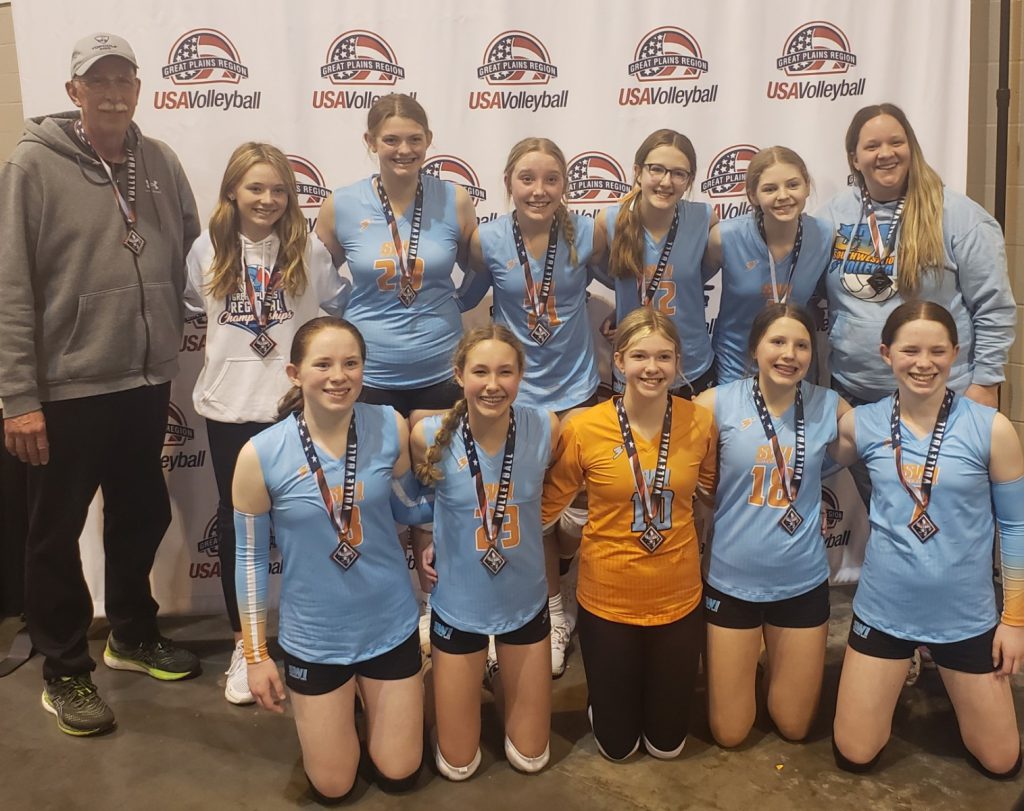 ---
FYI Players and Coaches: click here to accept your team assignment
---
Register with the region online HERE if you have not already done so.
This must be done prior to participating in practices or tournaments.
Practice Schedule:
Wednesdays 7:00 – 9:00 15s, 16s, 17s, 18s
Thursdays 7:00 – 9:00 11s, 12s, 13s, 14s
2nd half of dues payment is due by January 15th.  THANKS!
PLEASE PAY YOUR ACCOUNT IN FULL THIS WEEK TO GET YOUR UNIFORM!
If the Council Bluffs Community Schools close or dismiss early we will NOT practice! 
---
---
H
A
P
P
E
N
I
N
G
S
!
Announcing 2023 Player of the Year!
Congratulations, Josi Clark! Good Luck at College of St Mary!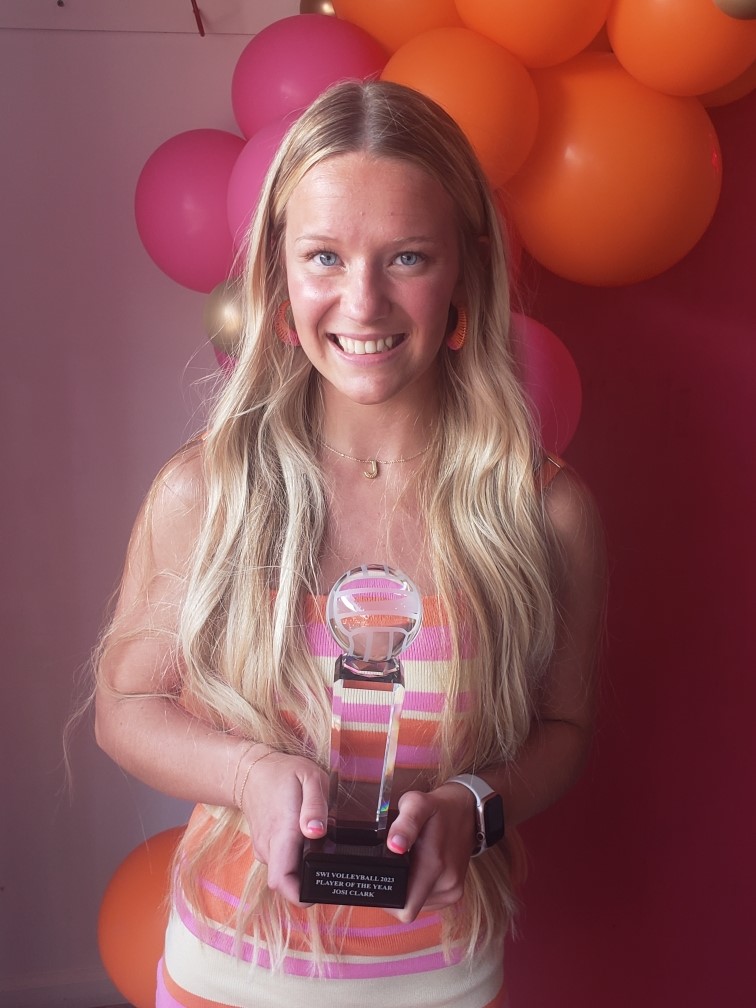 ---